News
Subscribe to posts
On September 7th the US Congress approved a Continuing Resolution that will allow federal government funding for another three months, through December 8th. 
The EB-5 Visa Program for Foreign Investors
, which allows direct access to the Green Card with no restrictions on work, education, age, etc, has been extended along with a number of other federal programs and US government priority expenditures, including grants for the recovery of damages caused by Hurricanes Harvey and Irma. 
Discussions on a possible reform of the EB-5 Visa Program, initiated some years ago, should continue regardless of the new extension deadline.
Among the changes under discussion are the increase in the minimum investment, currently US$ 500,000, greater incentives for investments in areas of lesser economic activity, and greater supervision of the agents and institutions involved by the Securities Exchange Commission.
The US EB-5 Visa Program is one of the best immigration-by-investment programs in the world, providing lifelong Green Card for citizens of any other countries who invest in businesses that create jobs in the USA, even if they do not actively participate in the management of these enterprises.
Investors also do not need to have command of English, specific training, experience or entrepreneurial profile, etc. They also do not need to live in the region of the investment, or work, study or engage in any activity in particular. And the lifetime residency is extended to spouses and unmarried children under the age of 21 at the time of application for the visa.
Learn everything about the US EB-5 Visa Program here.
Visit our division specialized in the US EB-5 Visa Program for Immigrant Investors 
By:

 
Sabrina Orlov
 

• InvestUSA360
Fueled by a substantial increase in sales dollar volume from Canadian buyers, foreign investment in U.S. residential real estate skyrocketed to a new high, as transactions grew in each of the top five countries where buyers originated.
This is according to an annual survey of residential purchases from international buyers released by the National Association of Realtors, which also revealed that nearly half of all foreign sales were in three states: Florida, California and Texas.
NAR's 2017 Profile of International Activity in U.S. Residential Real Estate, found that between April 2016 and March 2017, foreign buyers and recent immigrants purchased $153.0 billion of residential property, which is a 49 percent jump from 2016 ($102.6 billion) and surpasses 2015 ($103.9 billion) as the new survey high1. Overall, 284,455 U.S. properties were bought by foreign buyers (up 32 percent from 2016), and purchases accounted for 10 percent of the dollar volume of existing-home sales (7 percent in 2016).
While China is still the top buyer of U.S. residential real estate, Canada accounted for the most growth in the past year, from $8.9 billion in 2016 to $19 billion in 2017. Key takeaways from the report:
- Sales dollar volume: $153.0 billion – up 49% from 2016 ($102.6 billion); all-time survey high (since 2009)
- Total transactions: 284,455 – up 32% from 2016 (208,947)
- Top countries: China ($31.7B); Canada ($19.0B); U.K. ($9.5B); Mexico ($9.3B); India ($7.8B) – All five countries saw increases from the 2016     survey
- Median sales price: $302,290; up 9.0% from 2016 ($277,389) – 28% Higher than U.S. national median price of $277,389 – Approx. 10% of all buyers paid over $1M; 44% paid all cash (50% in 2016)
- Top states: Florida (22%), California (12%), Texas (12%), New Jersey and Arizona (4%) 
- International Clients: 29% of Realtors® worked with international clients (31% in 2016) – Referrals/personal or business contacts accounted for 64% of international client business
Read the full report, press release, and infographic 
here.
JOANA CUNHA - São paulo - 03/Aug/2017
THE NEW MIGRATORY WAVE OF BRAZILIANS DISLIKED WITH THE POLITICAL SCENE OF BRASILIA CONTRIBUTED TO TRIPLE THE AMOUNT OF MONEY TRANSFERRED FROM THE COUNTRY TO THE UNITED STATES IN THIS YEAR.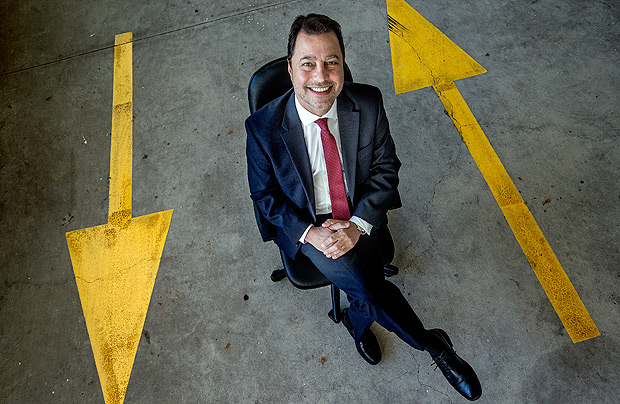 The volume of funds sent by individuals from Brazil to individuals in the USA grew 227% in the first half of 2017, to US$ 408 million, according to the Brazilian Central Bank.
Part of this movement is explained by the new migratory movement of Brazilians to the USA: with a more elitist profile, in which their businesses in Brazil support the american life.
According to Leonardo Freitas, a partner at Hayman Woodward, a consulting firm specializing in immigration and cash flow, part of the Brazilians who immigrate have no source of income in the USA, and need to support themselves  until they can invest in a dollar-based business.

"The resources that enter the USA comes from income from a business or company maintained in Brazil, or from retirement or investments." The country's high interest rates are still attractive. They invest in Brazil and use the high return on capital to send part of the income to the USA, to pay for the permanence in America" says Freitas.
The Central Bank does not detect the use of these resources, but informs that it is not for loans, financing, or purchase or sale of goods or services.
"There is a large number of low-amount operations, and it is likely that a significant part of the resources is used for consumption" the agency says.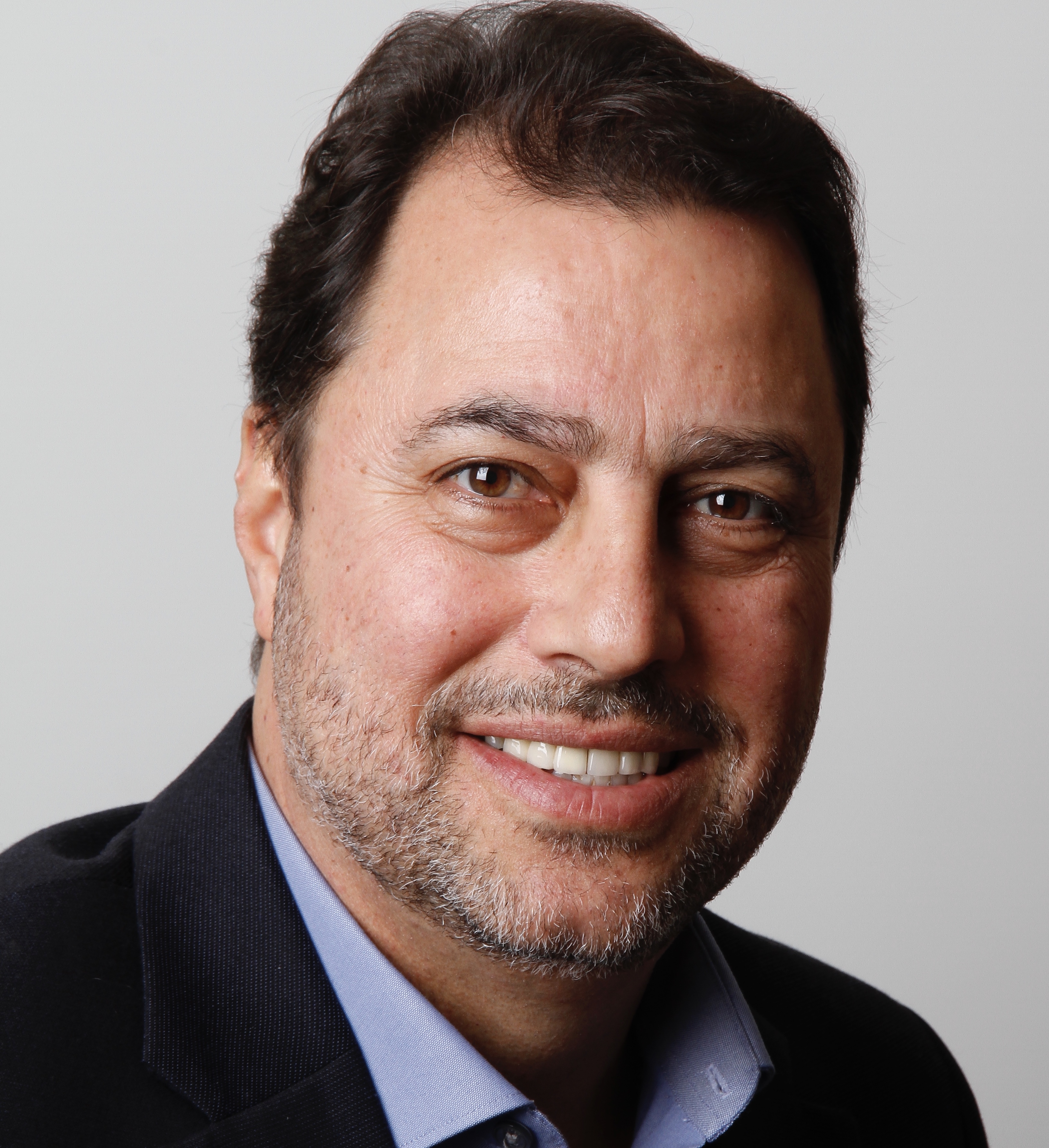 Fernando Mello, partner at IMGroup, says that when they noticed the demand, his company began to assist the emigration of Brazilian families.
According to him, the current emigrant has a different profile than the one observed in the waves of Brazilian who left for the United States in the 1980s.
If in the past Brazilians went in search of money to send to relatives who stayed here, today the resources take the opposite direction.
"Now it is about families with assets, couples from 40 years old, with a much less improvised process.
Before leaving Brazil for good, these families usually send their teenagers to study. While the parents do not move, those children are maintained through those transfers.

Like with their children, theirs financial resources can be sent in advance for investments. Mello himself sent his sons to study abroad before leaving Brazil years ago.
Investment in real estate may also have boosted the volume, according to Fernando Pavani, president of BeeCâmbio, which specializes in online remittances.
"Brazilians bought assets there and they generate fixed expenses, such as sending money to an employee to pay the electricity bill or for that employee's salary" says Pavani.
Santander noticed the increase in remittances, according to director Luiz Masagão. "The apps made it much easier. Today it can be done on the cell phone: sending money to a family member, paying for real estate expenses, medical expenses, etc".
REMISSIONS
Such growth did not have the USA as an exclusive destination. Personal remittances overseas from Brazil in general also grew, although to a lesser extent: 74%.
Bolivia was the second largest destination, with 7% of the total money sent abroad, compared to 44% of the United States.
Personal transfers follow common trading rules in the foreign exchange market. The money is delivered in Brazil, in Reais, and received abroad in foreign currency.

Living in the USA has always been the dream of many Brazilians and the falling dollar can create a good opportunity
InfoMoney, São Paulo, Jul//08/2016:
Living in the USA is the desire of many Brazilians. Whether for safety, living in the great metro areas throughout the cou
ntry or e
ve
n the will to live the American Dream. One of the ways that has been sought by those who want to live permanently in the country is the EB-5 visa, for foreigners who invest US$ 500,000 in the country. The high amount scares many potential investors, but now with the continued fal
l of the American currency exchange rate, the visa program is back to the radar of many Brazilians.
IMG (the InterManagement Group) is a Brazilian business consulting firm that has offices in São Paulo and Fort Lauderdale in Florida, and operates in several areas, including EB-5. Fernando Mello, managing director of the company, explains that the main role of the consultancy is to help people to do business and invest in the USA.
"We want people to do good business and Brazilians have a world of opportunities in the USA," says the executive. So the idea is not to just make an investment through the EB-5 Program to obtain the green card, but to make a good allocation of capital and do good business, while optionally securing the permanent residency.
The most well known alternative is to participate in the EB-5 Program through regional centers, which pool several investors and invest in a business that generates local jobs, so the investors secure a temporary green card and, after that, the permanent residency in the USA.
Fernando explains, however, that another alternative that is often overlooked by investors is the direct investment, without the intermediation of a regional center. "The investor may, for example, want to take his or her business to the USA. If he or she only wants to do business there, we will help. But if he or she also wants a visa to live there, we can unite the two objectives in a combined work" he says. He believes that with the great turbulence in the Brazilian economy in recent times, many Brazilians are more and more looking to do business in other countries and the falling dollar is another aspect that helps.
However, if the investor does not want to conduct business in the USA, but only obtain his or her visa to the land of Uncle Sam, IMG also helps selecting the best indirect/passive investment projects. One of such recommended programs involves the construction of public charter schools in the USA, which already had the participation and 100% approval of more than 700 foreign investors.
Currently, the EB-5 Program counts mostly with the participation of Chinese citizens, while Brazilians represent a very small share of the total number of investors. In 2015 for example, only 34 Brazilians received the EB-5 Visa, as compared to 8,156 Chinese. "We believe that it is possible to at least triple the number of Brazilians who adhere to the EB-5 Program", estimates Fernando.
The main barrier for the Brazilian investors, in addition to the exchange rate and the amount required, is the difficulty for many people to adapt to American investment system. "You have to respect the bureaucracies and avoid any dubious shortcuts", advices Fernando. To obtain a green card through the EB-5 Program it is necessary to have good advice and do nothing with 'jeitinho' " he warns.
The minimum investment ranges from $100,000 to $500,000 in own business or through investment funds
IMG - InterManagement Group - is the first Business Consulting and Investment firm, 100% Brazilian, with offices in São Paulo and Miami / Fort Lauderdale, offering specialized services to US investment visas. IMG provides advice on all aspects of investment visas, including the most well known EB-5, E-2 and L-1, from planning to implementation and management of projects, with a multidisciplinary and specialized team of lawyers, economists, analysts and other professionals.
Founded in 2006, IMG operates in a number of complementary and synergic areas, in order to support its clients in making investments and facilitate the creation and growth of successful businesses in both countries. In addition to investment visas, the Group operates in the areas of Development of Business and Executive Interim Management, focusing on foreign companies operating or intending to operate in Brazil, and Brazilian companies operating or intending to operate in the USA.
Since 2006, "we helped dozens of multinationals coming to Brazil and undergoing transition situations in the country. With the Brazilian economic crisis and the reversal of capital flows, we now serve capitalized Brazilian companies and entrepreneurs, willing to protect their assets and find growth opportunities in a Triple A market", says Nicolas Touchet, IMG partner since 2010 and responsible for the Brazilian operation. French citizen living in Brazil since 2004, Nicolas Touchet has extensive experience as an executive and consultant in strategy for multinationals.
"We are highly sought after by individuals too, mostly top-level executives or entrepreneurs affected by the crisis, looking for investment options in business in the USA, creating for themselves opportunities to work, to generate income and protect their wealth" he adds.
In the United States, besides consulting for companies and entrepreneurs, IMG advises individuals interested in the North American 
real estate and business 
markets. "Through our associates and partners in the USA, we have privileged access to a wide range of 
direct or indirect 
investment alternatives, in companies as well as commercial and residential real estate ventures," says Fernando Mello, managing director of IMG and responsible for the company's operations in the USA, located in Fort Lauderdale, Florida. Mello has a long international professional career as an executive in multinational companies, and has extensive experience in startups and new businesses.
With increasing demand for EB-5 Visas by Brazilians (according to the US State Department, this year more visas will be granted to Brazilian citizens than over the entire existence of the EB-5 Program, created in 1990), IMG decided to create a division specialized in services related to EB-5 Visa Program, which allows foreigners investing in the USA to obtain the status of permanent residents - the so desired Green Card. The minimum investment is $ 500,000. The contribution should be allocated to a "qualified" project under the rules of the program. Florida is one of the states with more activity within the EB-5 Program.
In this scenario, IMG recently opened its EB5 GREEN CARD CAPITAL division, with exclusive and total dedication to the EB-5 Visa Program, with two main strands:
1) Assistance to individuals and families for evaluation and selection of the best alternatives for direct or indirect investment in the USA, to obtain permanent residence (Green Card)
2) Consulting for companies and entrepreneurs for the structuring and implementation of qualified projects to capture these foreign funds seeking investor visas in the USA (not only from Brazil, but from all over the world).
"We operate through regional centers authorized by USCIS (US 
Citizenship and 
Immigration Service), across the USA territory. In addition, we develop and carry out direct EB-5 projects, taking care of the structuring, implementation and administration of investment funds", says Fernando Mello.
"We support our clients from the initial research and knowledge acquisition about the EB-5 Program through the end of the process, which can last between 3 to 5 years, when the status as a permanent resident is assured," says Mello.
The EB-5 visa offers several advantages over other alternatives in the search for residence in the United States, however, its legislation and procedures can be quite complex. Therefore, IMG's expertise in monitoring and guidance makes all the difference.
Advantages that only IMG and EB5 GREEN CARD CAPITAL have:
Important references in the areas of Immigration, Consulting, Business development and Management in the United States

Experience and expertise as the only Brazilian company to have already developed projects under the EB-5 Program

Presence in Brazil and the USA, with offices in São Paulo and Miami / Fort Lauderdale

Team of Portuguese / English bilingual professionals, with over twenty years of business management experience, which facilitates all procedural actions

Unique services portfolio that combines the knowledge of Consulting with the work through Regional Centers throughout the United States

Independence and impartiality, having no ties or commitments to any project, venture or regional center

Management of investment funds to enable both the funding and the application of EB-5 resources, in an independent and transparent manner, mediating the relationship between the investors and 

USCIS (US 

Citizenship and 

Immigration Service)
 About IMG
With ten years of experience in the areas of ​​Business and Investment Consulting, IMG has a team of associated experts with extensive international executive experience in various economic sectors. IMG clients' profile are individuals or companies wishing to invest or develop business and operations in Brazil or the USA, or already having investments and business in these countries and seeking expert support to optimize them. Additional information: www.intermanagement-group.com
Fort Lauderdale, Sept/15/15:
InterManagement Group's division specialized in EB-5 Services structured its first projects under the EB-5 Immigrant Investor Visa Program, for the expansion of the chain of the well known Bertoni premium gelato caffès, in the greater metropolitan area of Miami, south Florida. 
Fort Lauderdale, Aug/01/15:
Th
e InterManagement Group announced the creation of a new division, with operations in the United States and Brazil, for the rendering of services associated with the EB-5 Visa Program.
The division is called 
EB5 GREEN CARD CAPITAL
 and offers a complete portfolio of consulting and management services, both for individual investors and well as companies, entrepreneurs and project owners/developer, be them american or from elsewhere.
A summary chart of EB5 GREEN CARD CAPITAL's services can be seen below:
The InterManagement Group is now present in the United States, with an office established in Fort Lauderdale, Florida, at the prestigious Broward Financial Center in downtown. The exact address is 500 East Broward Boulevard Suite 1710, Fort Lauderdale, FL 33394.
Besides its traditional activities in Business Development and Management Services, the group is developing a new focus area around the EB-5 Immigrant Investor Visa Program, which allows foreign citizens to obtain permanent resident status in the United States by making investments in new companies that create US jobs, under a series of rules and requirements. 
The EB-5 Program mixes in an interesting and challenging way various disciplines that require subject matter competence and diligent management to achieve its objetives, and that is where IMG sees both an opportunity and a good fit for its capabilities.
IMG will offer consulting and management services individual foreign investors, for the granting of Green Cards through the Program, as well as companies, entrepreneurs and project owners/developers, either american or from elsewhere, that have business propositions and wish to have access to the EB-5 capital. For that purpose, IMG will structure and manage EB-5 Investment Funds, with the specific objective of funding such projects.

Consulting firms join competencies and teams to focus on US companies in Brazil and Brazilian companies expanding to the US.
Opposing trends of the two economies generate growing demand for fast and effective resources for Management of Transitions, Restructuring and Performance Improvement 
São Paulo, May/15/2015
The InterManagement Group (IMG), www.intermanagement.com.br, Brazilian consultancy specializing in Business Development and Executive Interim Management Services, located in São Paulo announces the creation of a strategic partnership with ES Interims (ESI), www.esinterims.com, dedicated to providing Contingent Executive Resources for corporations, private equity funds and fast-growing medium-size companies and Pharos Advisors (Pharos), www.pharosadvisors.com.br, a Brazilian financial advisor with focused expertise in maximizing returns in Brazilian assets by providing services in Operational & Strategic areas, Cash Management and Corporate Governance assistance.
"Together IMG, ESI and Pharos meet a need that is growing rapidly in the Brazilian market, mainly by multinational companies and private equity firms that either already have or plan to have operations in Brazil, for experienced, multicultural executives who can deal with the adversities and especially the instabilities of the country "says
Fernando Mello, managing partner of IMG
.
Jim Stewart, CEO of ES Interims noted "Our partnership will create an international bridge between an experienced team based in São Paulo, with a deep understanding of how to succeed
in the complex but always attractive Brazilian market, and ES Interims with offices throughout the US, with our international interim executive team offering a local interface for  North American customers."
"International Private Equities firms with local investments will surely benefit from this newly created partnership that will provide not only interim managerial services but proven assistance in maximizing value in local assets that are in turnaround situations", says John Koutras, Managing Partner of Pharos Advisors.
The US economy shows a strong trend towards recovery and growth, having definitely overcome the successive crises of 2008 and 2011. The acceleration of the American locomotive historically leads to a large-scale generation and release of capitals, exceeding the domestic demand, which is primarily destined to the largest economies and world markets, especially Brazil. The appreciation of the US dollar, which is expected to last for quite some time, makes the production and export from the United States less competitive, while international assets become relatively cheap, thus creating a natural channel for the attraction of excess productive capitals towards economies like Brazil.
On the other hand, the Brazilian economy is going through a down cycle, which should also last for a long time, and which will inexorably lead to a reduction of input and labor costs, and increased focus and competitiveness in exports. US companies with operations or interests in Brazil will have to adapt quickly, with speed, competence and management strength, without increasing their costs. A new wave of acquisitions, sales, mergers and restructuring of businesses has already begun, creating new challenges and opportunities for companies with strategic vision. "Appropriate action and reaction capability at this time can make the difference between success and failure in the long run. Executive Interim/Transition Management Services, relatively new concepts here, are quite interesting alternatives in this context" explains Fernando Mello.
International Private Equity firms have been rather active in Brazil in the last years. Large and middle market assets have attracted investors from all around the world. "The downturn in the local economy has brought to the surface several underlining issues that have been brewing for some time. These are some of the situations that this partnership can assist with its established network of professionals and proven expertise", stated John Koutras.
Interim executives represent a solution to the growing need for business managers that are pragmatic, super-qualified, experienced and multicultural, for a limited period of time, or just for the duration of a project or a business cycle, providing the necessary knowledge, skills and accountability "on-demand". "This is all the more true as the corporate environment become more unstable and difficult to bear by professionals looking for career development," added the IMG managing partner.
InterManagement Group (IMG)
IMG was created in 2006, in São Paulo, Brazil, in response to the lack of "execution consultancies ", keen to help customers with the most difficult part of any business plan: make it happen. IMG counts with a talent pool composed of dozens of c-level, senior executives, with long, successful careers ahead of multinational companies in a wide range of industries and roles. IMG's Interim Executives assume responsibilities, lead and take effective participation on their clients' operational, managerial and decision-making processes. More information can be found at: www.intermanagement.com.br
ES Interims (ESI)
ESI is the premier interim resource for highly-qualified, results oriented interim executives, with offices in Dallas and Houston, Texas, Pittsburgh, Pennsylvania, Raleigh, North Carolina, Atlanta, Georgia and Vail, Colorado. The company maintains a proprietary international network with thousands of executives and specialists, allowing it to quickly identify "hard to find" business professionals for "hard-to-fill" interim positions. More information can be found at www.esinterims. com.
Pharos Advisors (Pharos)
Pharos Advisors is a Brazilian consulting firm founded in 2007 operating from Sao Paulo, Brazil.
The firm specializes in assisting middle market local assets of foreign investors in debt restructuring and turnaround situations. It has been active in a variety of industries such as consumer goods, beverages and industrial manufacturing. More information can be found at www.pharosadvisors.com.br.
For more information:
 

IMG

Fernando Mello

T : +55 (11) 3384-4784

fmello@intermanagement.com.br

 

Press contact

DOC Press Comunicação

José Luchetti

T: +55 (11) 5533-8781

 

 

ESI

Vince Papi

T: +1 (724) 316-2952

 

Press contactMedia Director

T: 866.771.3581

Info@esinterims.com
Pharos Advisors
John Koutras
T:+55 (11) 99970-1011
john@pharosadvisors.com.br